Last year I created a Halloween themed reading list and enjoyed the experience so much I'm doing it again. This time, I'm sharing it on the blog, so you can join in on the fun.
I LOVED reading ghost stories as a kid. On class trips to the school library, I'd scour the shelves for anything Halloween related. It's odd that I didn't grow into a fan of horror fiction, but Harry Potter came along and took the whole world of wizardry in a new direction and I followed.
I'm starting to get back in touch with my younger self and what I liked to read back then. I still don't read much horror, but I do enjoy a good ghost story. With Halloween around the corner, now is the perfect time for some bone-chilling tales.
I've rounded up a list of books guaranteed to help you get in the Halloween spirit. Some of these books I read last October and some are on my to-be-read list for this year. If you have a favorite I didn't mention be sure to let me know in the comments.
Happy Halloween!
13 Spooky Books for Halloween
1. Spook: Science Tackles the Afterlife by Mary Roach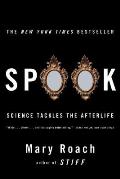 "The best-selling author of Stiff: The Curious Lives of Human Cadavers now trains her considerable wit and curiosity on the human soul. "What happens when we die? Does the light just go out and that's that — the million-year nap? Or will some part of my personality, my me-ness, persist? What will that feel like? What will I do all day? Is there a place to plug in my laptop?" In an attempt to find out, Mary Roach brings her tireless curiosity to bear on an array of contemporary and historical soul searchers: scientists, schemers, engineers, mediums, all trying to prove (or disprove) that life goes on after we die."
2. Ghostland: An American History in Haunted Places by Colin Dickey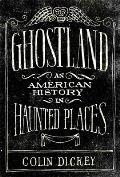 "An intellectual feast for fans of offbeat history, Colin Dickey's Ghostland (Viking) takes readers on a road trip through some of the country's most infamously haunted places – and deep into the dark side of our history. Spellbinding, scary, and wickedly insightful, Ghostland paints a version of American history left out of the textbooks, one of things left undone, crimes left unsolved."
3. Corpse: Nature, Forensics, and the Struggle to Pinpoint Time of Death by Jessica Snyder Sachs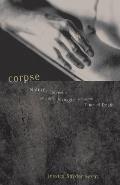 "When detectives come upon a murder victim, there's one thing they want to know above all else: When did the victim die? The answer can narrow a group of suspects, make or break an alibi, even assign a name to an unidentified body. But outside the fictional world of murder mysteries, time-of-death determinations have remained infamously elusive, bedeviling criminal investigators throughout history. Armed with an array of high-tech devices and tests, the world's best forensic pathologists are doing their best to shift the balance, but as Jessica Snyder Sachs demonstrates so eloquently in Corpse, this is a case in which nature might just trump technology: Plants, chemicals, and insects found near the body are turning out to be the fiercest weapons in our crime-fighting arsenal."
4. Coraline by Neil Gaiman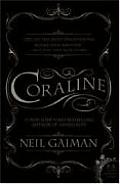 "In Coraline's family's new flat there's a locked door. On the other side is a brick wall—until Coraline unlocks the door . . . and finds a passage to another flat in another house just like her own. Only different. The food is better there. Books have pictures that writhe and crawl and shimmer. And there's another mother and father there who want Coraline to be their little girl. They want to change her and keep her with them. . . . Forever. Coraline is an extraordinary fairy tale/nightmare from the uniquely skewed imagination of #1 New York Times bestselling author Neil Gaiman."
5. The Halloween Tree by Ray Bradbury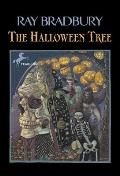 "A stunning contemporary classic by American literary treasure Ray Bradbury, author of Fahrenheit 451 and The Martian Chronicles. Meet the mysterious Mr. Moonshroud, who leads eight boys on a journey back through the centuries to discover the real meaning of Halloween. Prose of exquisite beauty will send shivers of delight — and terror — through readers, who will want to take this trip over and over again, long after the last jack-o'-lantern has gone dark."
6. Scary Stories to Tell in the Dark by Alvin Schwartz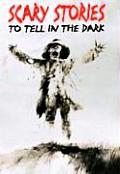 "There is a story here for everyone -- skeletons with torn and tangled flesh who roam the earth; a ghost who takes revenge on her murderer; and a haunted house where every night a bloody head falls down the chimney. Stephen Gammell's splendidly creepy drawings perfectly capture the mood of more than two dozen scary stories -- and even scary songs -- all just right for reading alone or for telling aloud in the dark."
7. Slade House by David Mitchell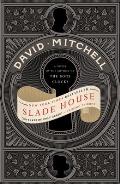 "Slade House, by David Mitchell, is a strange combination of Gothic literature, not-too-horrific horror, inventive fantasy, and a hard-boiled who-done-it. The characters of the elusive estate on Slade Alley include an awkward 11-year-old boy, a discontented policeman, an introspective college student, and a very observant window-cleaner with an immaculate memory. But the real star of Slade House is the creepy mansion itself... and its contents. Odd and fascinating,"
8. Frankenstein by Mary Shelley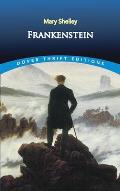 "Few creatures of horror have seized readers' imaginations and held them for so long as the anguished monster of Mary Shelley's Frankenstein. The story of Victor Frankenstein's terrible creation and the havoc it caused has enthralled generations of readers and inspired countless writers of horror and suspense."
9. And Then There Were None by Agatha Christie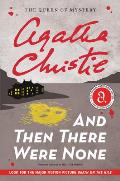 "A timeless tale of suspense in which ten strangers, each with a dark secret, are mysteriously invited to a house on an uninhabited island and killed off, one by one.
"Ten . . ." Ten strangers are lured to an isolated mansion off the Devon coast.
"Nine . . ." At dinner, a recorded message accuses each of them of harboring a guilty secret. By the end of the meal, one is dead.
"Eight . . ." In the midst of a violent storm, there is no hope of escape. Haunted by a nursery rhyme counting down one by one, the guests begin to die."
10. The Haunting of Hill House by Shirley Jackson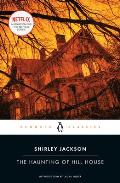 "First published in 1959, Shirley Jackson s The Haunting of Hill House has been hailed as a perfect work of unnerving terror. It is the story of four seekers who arrive at a notoriously unfriendly pile called Hill House: Dr. Montague, an occult scholar looking for solid evidence of a haunting; Theodora, his lighthearted assistant; Eleanor, a friendless, fragile young woman well acquainted with poltergeists; and Luke, the future heir of Hill House. At first, their stay seems destined to be merely a spooky encounter with inexplicable phenomena. But Hill House is gathering its powers and soon it will choose one of them to make its own."
11. Ghost Story by Peter Straub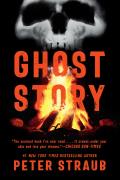 "For four aging men in the terror-stricken town of Milburn, New York, an act inadvertently carried out in their youth has come back to haunt them. Now they are about to learn what happens to those who believe they can bury the past — and get away with murder. Peter Straub's classic bestseller is a work of "superb horror" (The Washington Post Book World) that, like any good ghost story, stands the test of time — and conjures our darkest fears and nightmares."
The Bad Seed by William march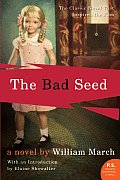 "What happens to ordinary families into whose midst a child serial killer is born? This is the question at the center of William March's classic thriller. After its initial publication in 1954, the book went on to become a million–copy bestseller, a wildly successful Broadway show, and a Warner Brothers film. The spine–tingling tale of little Rhoda Penmark had a tremendous impact on the thriller genre and generated a whole perdurable crop of creepy kids. Today, The Bad Seed remains a masterpiece of suspense that's as chilling, intelligent, and timely as ever before."
13. The Exorcist by William Peter Blatty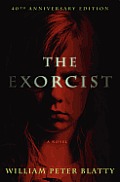 "Originally published in 1971, The Exorcist, one of the most controversial novels ever written, went on to become a literary phenomenon: It spent fifty-seven weeks on the New York Times bestseller list, seventeen consecutively at number one. Inspired by a true story of a childs demonic possession in the 1940s, William Peter Blatty created an iconic novel that focuses on Regan, the eleven-year-old daughter of a movie actress residing in Washington, D.C. A small group of overwhelmed yet determined individuals must rescue Regan from her unspeakable fate, and the drama that ensues is gripping and unfailingly terrifying."