With the election over and done with the big question is what do we do now? Unfortunately there isn't one fix all answer, but the good news is there are many things that can be done. Since I love books and believe literacy can do a lot to fix the situation we're in, I've created a topical list of books about important current events. Some are a behind the scenes look at industries that shape the world we live in and ask the question is there a better way? Others are about important social and self-revolutions that are continuing to grow as awareness spreads. I encourage you to find a friend or family member with whom you can read and discuss the ideas in these books. It's easy to get boggled down and feel like there is so much wrong with the world and so little you can do to impact it. But even small actions like the simple act of reading a book can make a difference.
The greatest danger to our future is apathy.

Jane Goodall
If you're looking for more bookish ways to get involved, Book Riot compiled a list of charities devoted to improving literacy, you can find it here. If you'd rather give time than money, consider volunteering at a your local library or at a non-profit used bookstore in your area. If you want to give a book, you can also donate your used copies to a library or you can purchase new books for donation at any Barnes and Noble bookstore for their annual holiday book drive.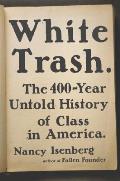 "In her groundbreaking history of the class system in America, extending from colonial times to the present, Nancy Isenberg takes on our comforting myths about equality, uncovering the crucial legacy of the ever-present, always embarrassing––if occasionally entertaining––poor white trash."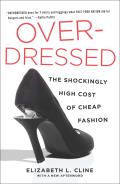 "Until recently, Elizabeth Cline was a typical American consumer. She'd grown accustomed to shopping at outlet malls, discount stores like T.J. Maxx, and cheap but trendy retailers like Forever 21, Target, and H&M. She was buying a new item of clothing almost every week (the national average is sixty-four per year) but all she had to show for it was a closet and countless storage bins packed full of low-quality fads she barely wore — including the same sailor-stripe tops and fleece hoodies as a million other shoppers. When she found herself lugging home seven pairs of identical canvas flats from Kmart (a steal at $7 per pair, marked down from $15!), she realized that something was deeply wrong."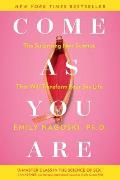 "An essential exploration of why and how women's sexuality works — based on groundbreaking research and brain science — that will radically transform your sex life into one filled with confidence and joy. The first lesson in this essential, transformative book by Dr. Emily Nagoski is that every woman has her own unique sexuality, like a fingerprint, and that women vary more than men in our anatomy, our sexual response mechanisms, and the way our bodies respond to the sexual world. So we never need to judge ourselves based on others' experiences. Because women vary, and that's normal."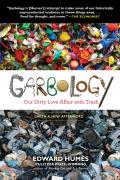 "The average American produces 102 tons of garbage across a lifetime and $50 billion in squandered riches are rolled to the curb each year. But our bins are just the starting point for a strange, impressive, mysterious, and costly journey that may also represent the greatest untapped opportunity of the century. In Garbology, Edward Humes investigates trash—; whats in it; how much we pay for it; how we manage to create so much of it; and how some families, communities, and even nations are finding a way back from waste to discover a new kind of prosperity. Garbology reveals not just what we throw away, but who we are and where our society is headed. Waste is the one environmental and economic harm that ordinary working Americans have the power to change— and prosper in the process."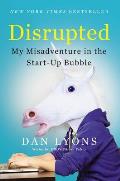 "For twenty-five years Dan Lyons was a magazine writer at the top of his profession--until one Friday morning when he received a phone call: Poof. His job no longer existed. "I think they just want to hire younger people," his boss at Newsweek told him. Fifty years old and with a wife and two young kids, Dan was, in a word, screwed. Then an idea hit. Dan had long reported on Silicon Valley and the tech explosion. Why not join it? HubSpot, a Boston start-up, was flush with $100 million in venture capital. They offered Dan a pile of stock options for the vague role of "marketing fellow." What could go wrong? "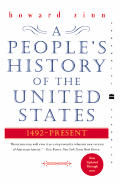 "A People's History of the United States is the only volume to tell America's story from the point of view of and in the words of —America's women, factory workers, African Americans, Native Americans, the working poor, and immigrant laborers. Zinn shows that many of our country's greatest battles the fights for an eight-hour workday, child-labor laws, health and safety standards, women's rights, racial equality —were carried out at the grassroots level, against bloody resistance."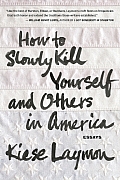 Author and essayist Kiese Laymon is one of the most unique, stirring, and insightful new voices in American social and cultural commentary. How to Slowly Kill Yourself and Others in America is a collection of his finest essays, touching on subjects diverse as family, race, violence, celebrity, music, writing, and coming of age in the rural Mississippi Gulf Coast. Laymon's writing is always honest, while also being alternately funny, lacerating, and wise.
What books would you add to this list?