When I was a bookseller, I was astonished by the price of books and even more astonished by people who would regularly come into the store and buy them. I love books, but I've never been one to go out and get them new. I remember fondly as a child, going to our local used bookstore to buy the Harry Potter series in hardback! At the time, seven or eight dollars seemed like a fortune and I was so grateful to my mother for splurging just so I could have a complete set of the books (at least all of the ones that were published at the time). Otherwise, we always went to the library or picked up copies for a quarter here and there at yard sales or the local thrift shop.
That's why I was in for such a shock when I started working at the bookstore. Who were these people that could afford to buy so many books new, when there were certainly copies available at the used bookstore down the road and most definitely available at the library. One lady came into the store and spent over $200 on oversized reference books just to fill an empty shelf in her living room! That is something I could only ever dream of doing, especially on my bookstore wages.
Regardless of how much you make and whether you buy your books new or used, I'll show you how to always have money saved up for your next book haul, even if your a dedicated library goer, you too will have money in the bank for the day you decide to splurge. This budget is adapted from the badass Senator Warren herself in the book she coauthored with her daughter called All Your Worth. How is that for the title of a money management book!
In a nutshell, the budget is based on dividing your income into three categories: 50% expenses, 20% savings, and 30% spending. Personally, I have two checking accounts and one savings account. Each time I get my paycheck I split it three ways and deposit the money into each account. What's nice about this budget, is it gives you flexibility. Since I don't always spend the same amount on groceries or books, the money that is left over in the account becomes a buffer to use the following month in case I get an unexpected bill or buy more books than usual.
How to Budget for Books
Spending: Set aside 30% of your paycheck. This is your play money. Use it to buy whatever you want, but once it's gone, it's gone. To make sure I don't go over my budget and spend too much, I have a separate checking account just for my spending money. Whenever I want to know if I can afford something, all I have to do is check my balance. Easy peasy. The other day I cringed a bit at shelling out $30 for a hardback, especially when I got home and realized the paperback edition comes out later this month, but I knew I could afford it. I wasn't going to eat top ramen that night or forgo my retirement savings. I could rest easy and read my book in peace.
Savings: Set aside 20% of your paycheck for savings. This is for your retirement, not for a new phone or a car. Maybe a house. The point is this money goes into the account and you forget you even had it. This takes discipline, but it's not impossible. In fact, it's a whole lot easier to put aside money in savings, when all your bills are paid and you still have pocket money.
Expenses: Set aside 50% of your income for expenses. This is how you pay your rent, take your dog to the vet, and buy your groceries. I know 50% seems like a lot, but being realistic about how much it costs just to eat and have a roof over your head means you won't be dipping in your savings or giving up your spending money just to get by.
Before beginning a budget like this, it's a good idea to have a buffer in place. Some money you already have set aside for a rainy day. Without it, trying to stick to a budget may seem impossible. There will always be expenses you weren't expecting, like a flat tire or realizing you need to hire someone to do your taxes. If you are starting a budget from scratch, first work on putting money aside. Once you have a safety net in place, a budget like this is designed to work for life and think about all the books you could afford to buy!
Recommended Reading: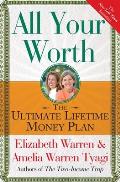 How do you budget for books?
photo via flickr