Many libraries are setting up displays showcasing books on social justice, tolerance, and resistance. If you haven't already seen the article Libraries Resist from Book Riot, go check it out now. It's refreshing to see so many libraries reacting to our current state of affairs with the best weapon they have—books.
In addition to libraries, many independent bookstores are responding to their customer's demands for more diversified reading and requests for books on social activism by setting up their own displays featuring these titles. Consequently, books in these genres are spiking in sales!
I'm happy to be a part of this momentum by running the Literary Resistance Book Club. You can find all posts in this series here, check them out for more recommendations. Below are my top picks for the month. Share yours in the comments below!
My Top Picks from February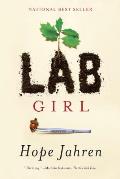 So many things to love about this book! It's a non-traditional tale of a woman trying to make it as a botanist. It covers so much ground, including how science is funded, our rather antiquated perceptions of what a scientist is, and the non-flattering side of pregnancy that no one ever talks about, all while beautifully capturing her platonic friendship with her lab partner Bill. It's a truly stunning memoir that will have you awing over the majestic world of plants while angrily shaking your fists over what women are still dealing with in modern America.

This book was a life changer. I read it last year and it has sent me down a rabbit hole. Minimalism might just be another fad, but I hope books like this help turn it in to a movement. The author, Bea Johnson really makes you question over consumption and our wasteful mindset of believing we can really just throw something away. Where is "away" after all? Things don't simply disappear when their tossed in the waste bin. If you want to get serious about saving the environment, this book is a terrific reminder that change starts in the home.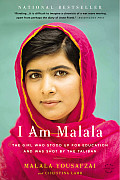 This book is more timely than ever and it's available in both adult and young adult editions. From the publisher, "When the Taliban took control of the Swat Valley in Pakistan, one girl, Malala Yousafzai, refused to be silenced and fought for her right to an education. In October 2012, when she was 15, Malala almost paid the ultimate price. She was shot in the head while riding the bus home from school, and few expected her to survive. Instead, Malala's miraculous recovery has taken her on an extraordinary journey from a remote valley in northern Pakistan to the halls of the United Nations in New York. At 16, she became a global symbol of peaceful protest and the youngest nominee ever for the Nobel Peace Prize."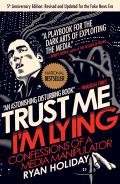 Fake news has always been a thing, but when the president starts spewing alternative facts you have to arm yourself with an a bullshit detector. This book will help you learn to recognize what is news and what is out there for the sake of getting clicks. It's a bold look at the media and how marketing has become news.