Last month, I wrote a post in response to Trump winning the election. While giving money to the ACLU, marching on Washington, and writing your representatives are excellent and worthwhile pursuits, as a reader, I couldn't help but recommend more books.
It's nice when our politicians protect the best interest of the people, but when they fail to do so, the responsibility falls on you and me. Since I turn to books for knowledge and guidance, one literary resistance reading list simply won't do. That's why I'm starting a Literary Resistance Book Club.
This is an anything goes sort of book club. Instead of selecting one book a month to read and discuss, I encourage all of you to visit the current affairs section of your local bookstore or library and pick up a book that interests you. I'll share what I'm reading in monthly blog posts and I'd love for you to share what you're reading in the comments. I hope together we can spark discussions and connect with other conscientious readers.
My top picks from January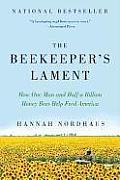 "Award-winning journalist Hannah Nordhaus tells the remarkable story of John Miller, one of Americas foremost migratory beekeepers, and the myriad and mysterious epidemics threatening American honeybee populations. In luminous, razor-sharp prose, Nordhaus explores the vital role that honeybees play in American agribusiness, the maintenance of our food chain, and the very future of the nation. With an intimate focus and incisive reporting, in a book perfect for fans of Eric Schlosser's Fast Food Nation, Michael Pollan's The Botany of Desire, and John McPhee's Oranges, Nordhauss stunning exposé illuminates one the most critical issues facing the world today,offering insight, information, and, ultimately, hope."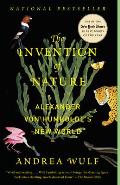 "In this illuminating biography, Andrea Wulf brings Humboldt's extraordinary life back into focus: his prediction of human-induced climate change; his daring expeditions to the highest peaks of South America and to the anthrax-infected steppes of Siberia; his relationships with iconic figures, including Simón Bolívar and Thomas Jefferson; and the lasting influence of his writings on Darwin, Wordsworth, Goethe, Muir, Thoreau, and many others. Brilliantly researched and stunningly written, The Invention of Nature reveals the myriad ways in which Humboldt's ideas form the foundation of modern environmentalism—and reminds us why they are as prescient and vital as ever."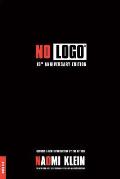 "NO LOGO was an international bestseller and "a movement bible" (The New York Times). Naomi Klein's second book, The Shock Doctrine, was hailed as a "master narrative of our time," and has over a million copies in print worldwide. In the last decade, No Logo has become an international phenomenon and a cultural manifesto for the critics of unfettered capitalism worldwide. As America faces a second economic depression, Klein's analysis of our corporate and branded world is as timely and powerful as ever. Equal parts cultural analysis, political manifesto, mall-rat memoir, and journalistic exposé, No Logo is the first book to put the new resistance into pop-historical and clear economic perspective. Naomi Klein tells a story of rebellion and self-determination in the face of our new branded world. "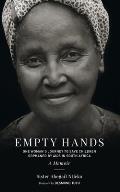 "Empty Hands is the inspiring memoir of Zulu nurse and healthcare activist Sister Abegail Ntleko. Growing up poor in a rural village with a father who didn't believe in educating girls, against seemingly insurmountable odds Sister Abegail earned her nursing degree and began work as a community nurse and educator, dedicating her life to those in need. Overcoming poverty and racism within the apartheid South African system, she adopted her first child at a time when it was unheard of to do so. And then she did it again and again. In forty years she has taken in and cared for hundreds of children who had nothing, saving babies—many of them orphans whose parents died of AIDS—from hospitals that were ready to give up on them and let them die. Empty Hands describes the harshness of Ntleko's circumstances with wit and wisdom in direct, beautifully understated prose and will appeal not only to activists and aid workers, but to anyone who believes in the power of the human spirit to rise above suffering and find peace, joy, and purpose."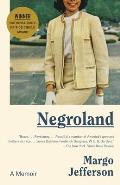 "Pulitzer Prize–winning cultural critic Margo Jefferson was born in 1947 into upper-crust black Chicago. Her father was head of pediatrics at Provident Hospital, while her mother was a socialite. In these pages, Jefferson takes us into this insular and discerning society: "I call it Negroland," she writes, "because I still find 'Negro' a word of wonders, glorious and terrible." Negroland's pedigree dates back generations, having originated with antebellum free blacks who made their fortunes among the plantations of the South. It evolved into a world of exclusive sororities, fraternities, networks, and clubs—a world in which skin color and hair texture were relentlessly evaluated alongside scholarly and professional achievements, where the Talented Tenth positioned themselves as a third race between whites and "the masses of Negros," and where the motto was "Achievement. Invulnerability. Comportment." At once incendiary and icy, mischievous and provocative, celebratory and elegiac, Negroland is a landmark work on privilege, discrimination, and the fallacy of post-racial America."
For more recommendations, check out the Literary Resistance Book Club. Don't forget to share what you've been reading in the comments. I'm always on the lookout for book recommendations and I'd love to hear from you. And if you're into cats, you'll love this.