Last month, I shared how libraries and bookstores are resisting our current political climate by putting social activism books on display. This month I'm excited to share the work the publishing house New Press is doing in direct response to the Trump administration. While some independent publisher's are afraid to openly take sides, New Press is celebrating its 25th birthday with a, "program focused on the challenge of resisting the new administration's political agenda." They are launching a new series, Fearless Books for Perilous Times.
Three titles in the "fearless" series that are set to come out in paperback this April and May include: Wolf Whistle Politics: The New Misogyny in Public Life Today, edited by Wachtell (with an introduction by Naomi Wolf); Rules for Resistance: Advice From Around the World in the Age of Trump, coedited by David Cole and Melanie Wachtell Stinnett; and How Do I Explain This to the Kids? Parenting in the Age of Trump edited by Ava Siegler. If resistance reading is your thing, New Press has a lot of great books that fit this genre.
Top Picks from March
Evicted: Poverty and Profit in the American City by Matthew Desmond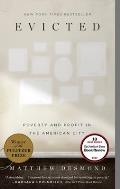 This book reveals one catch-22 after another. If it weren't real, the situation would be comical. After all, how can anyone keep a roof over their head when rent eats up more than half of your income. And when you inevitably get evicted, how are you supposed to find another place if landlords won't rent to tenants with evictions on their record? So it goes for the eight Milwaukee families Matthew Desmond writes about in his groundbreaking work on eviction and poverty in America. Unlike other books that expose inequality and wealth disparity in America, Desmond is optimistic and proposes a solution for lifting families out of squalor and homelessness.
Secondhand Time: Last of the Soviets by Svetland Alexievich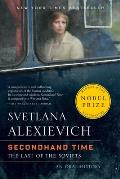 For me, Russia has always been an elusive monolith of a country. I took my first literary peak inside last year when I read The Tiger by John Vaillant—a true story of a vengeful man-eating tiger, that unfolds in the far eastern region of the Russian taiga. The history and poverty of the region was just as fascinating to read about as the tiger stalking his human prey. When I heard about this collection of interviews with ordinary Russians about their experience living through Stalinism and the collapse of communism, I was immediately intrigued. The book is a beautiful yet heartbreaking exploration of freedom for which the author was awarded the nobel prize in literature. You can read my full review here.
Homegoing by Yaa Gyasi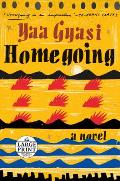 Most of the books I write about for the Literary Resistance Book Club are non-fiction, Homegoing is the first novel. It, "begins with the story of two half-sisters, separated by forces beyond their control: one sold into slavery, the other married to a British slaver. Written with tremendous sweep and power, Homegoing traces the generations of family who follow, as their destinies lead them through two continents and three hundred years of history, each life indelibly drawn, as the legacy of slavery is fully revealed in light of the present day." Homegoing has what I felt like was missing from the Underground Railroad. Instead of feeling like an onlooker detached from the story, Homegoing caught me in the current and swept me right along all the way to the delightful end.
For more recommendations, check out the Literary Resistance Book Club. Don't forget to share what you've been reading in the comments. I'm always on the lookout for book recommendations and I'd love to hear from you.