Book News
Looking for more places and people to chat about books? Anne Bogel, the author of the Modern Mrs. Darcy blog and podcast host of What Should I Read Next, started her own online book club. The selection for this month is Rebecca by Daphne Du Maurier. It costs $10/month to join, but if you love to read and talk about what you're reading then this is money well spent. I just signed up and I hope to see you on the discussion boards!
Are you on Litsy? It's a community for book lovers to share thoughts and pictures about what they're reading, but the best part is the email newsletter. Each features a behind the scenes look into the world of publishing called #BehindTheBook. If you've ever wondered how books get made or what it's like to work in the field, sign up now. Don't miss out. I usually send email newsletters to the junk folder, but this one I look forward to opening.
What I'm Reading
In the Woods by Tana French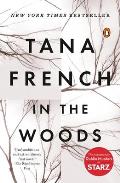 This book gets a thumbs up, despite alluding to a scary monster in the woods that never actually made an appearance. I was bummed, because I was rooting for a supernatural twist. It's the first in a series, so I might have to keep reading to see if it does. Overall, it's an excellent crime novel about a detective who gradually fucks up everything over the course of an investigation that hits a little to close to home. Despite no scary monsters, the story kept me engaged and I didn't see the end coming.
The Story of a New Name by Elena Ferrante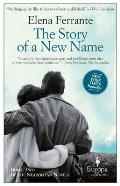 This is the second book in the Neapolitan Novel series. After awhile the story seemed to drag on one drama after another, but this is such good and well told drama that I'm going to have to go ahead and finish the series. I don't know if my heart can take it though. Half way through I was feeling quite literally sick to my stomach. This story hits hard, but it's just so good.
The Secret Keeper by Kate Morton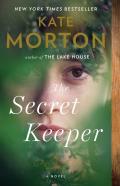 I checked this one out from the library but finished it up on audio. I don't normally have issues with the narrators, but the voices were so different from what I had imagined. I could never really get used to the difference, I suppose that's why I shouldn't switch to audio part way through a book. It's like watching the movie after reading the book and never being able to imagine the characters in the same way. Still, I made it through to the end and I did not see the twist coming. This is a long book and if you're deciding whether or not to finish, keep going 'til the end!
Annihilation by Jeff VanderMeer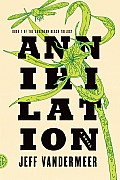 I'm about half way through this one. It's short and going quick. My boyfriend just finished it and recommended I read it next. He's on to the sequel. The creepy mushroom/plant in the mysterious Area X the research team is sent to investigate appeals to greatly to my interest in all things related to plants real or imaginary. I'm looking forward to finishing out the series.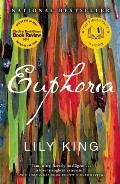 This one has been on my to-read list for ages. I finally checked out the audiobook on the overdrive app and I'm going to start it as soon as I finish Annihilation. I heard about it on the Science Friday podcast during one of their summer reading segments. It's about a team of "three young, gifted anthropologists of the 1930s caught in a passionate love triangle that threatens their bonds, their careers, and, ultimately, their lives."
A Muddied Murder by Wendy Tyson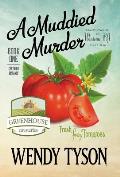 If cozy garden mysteries are your cup of tea, this one is perfect for fall. I was hoping for something a little more sinister to happen, but books like this are the perfect pick me up after reading something more intense such as the Ferrante novels. It's about a big city lawyer who gives up her job to move back home and run the family farm. When a prominent local figure is found dead in her shed, she must navigate small town politics to sort out the crime.
What have you been reading lately?